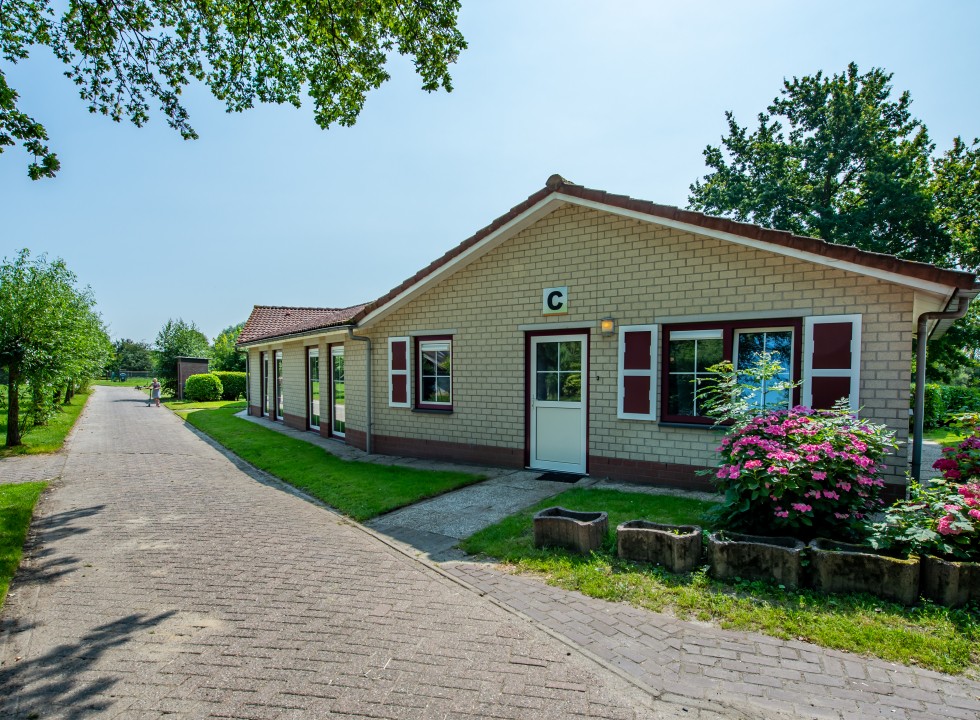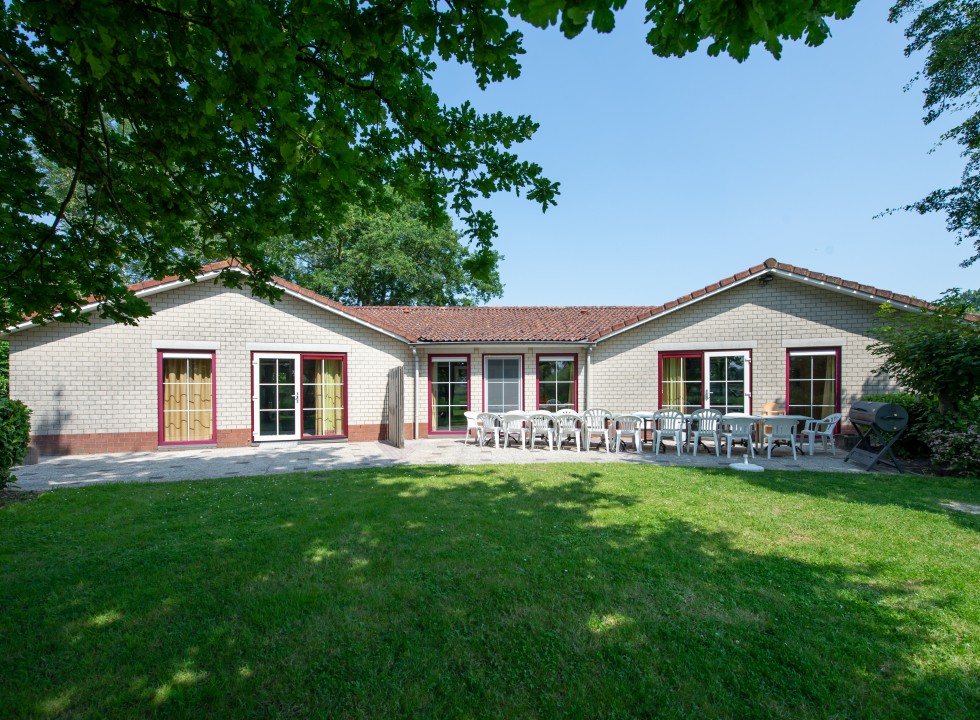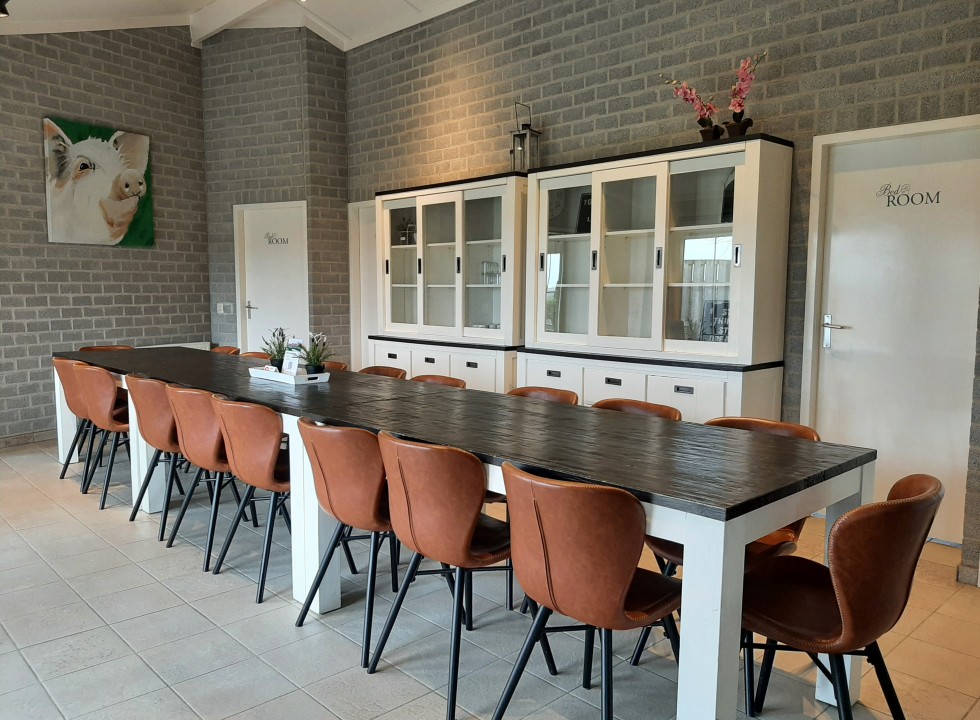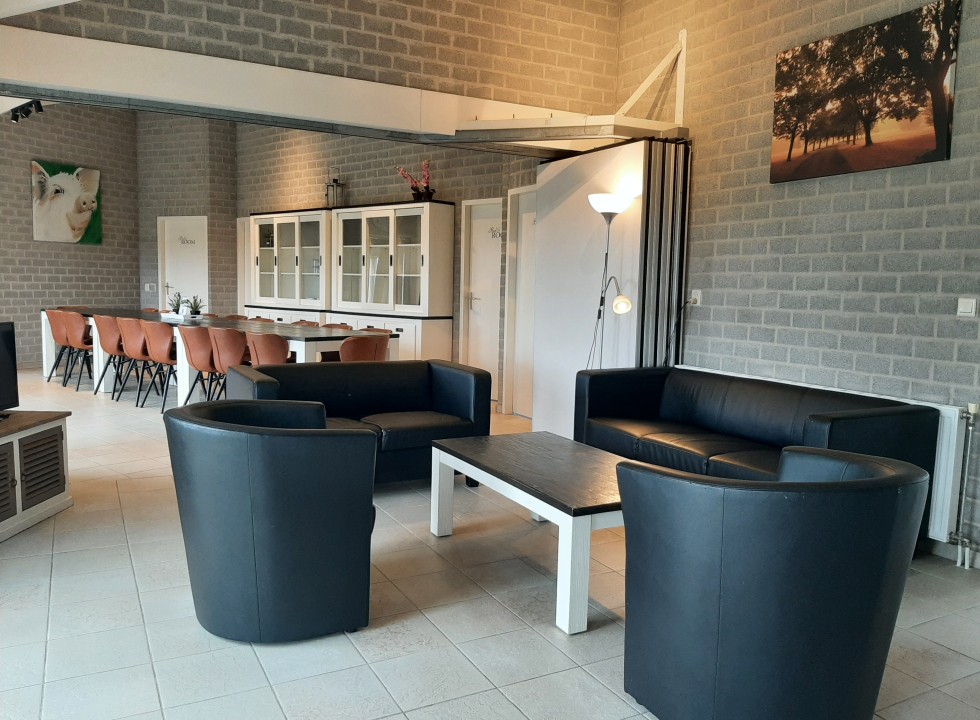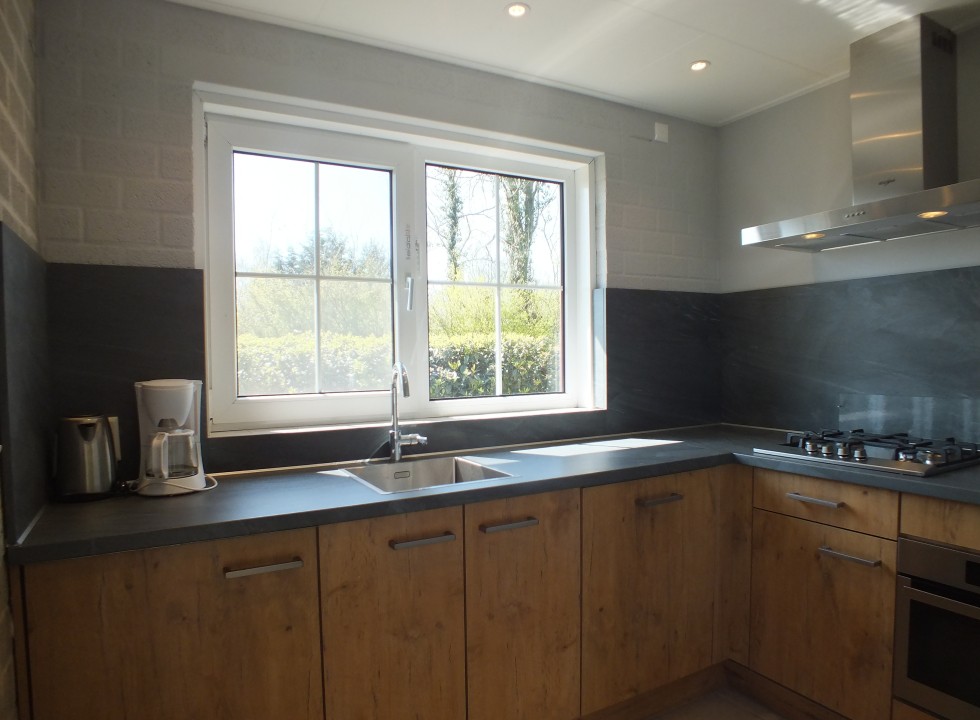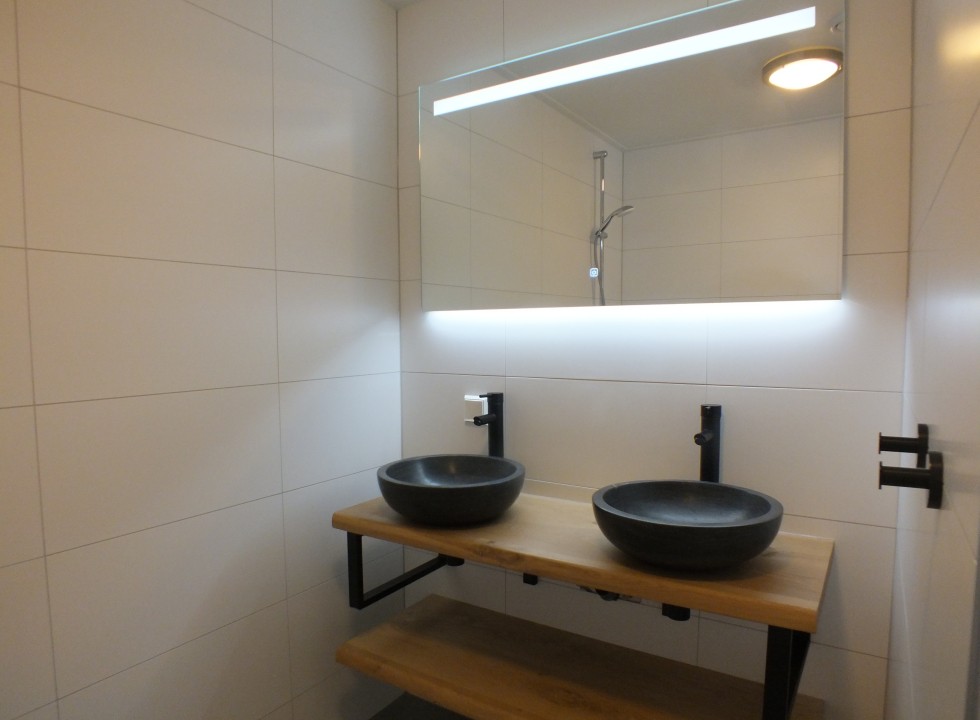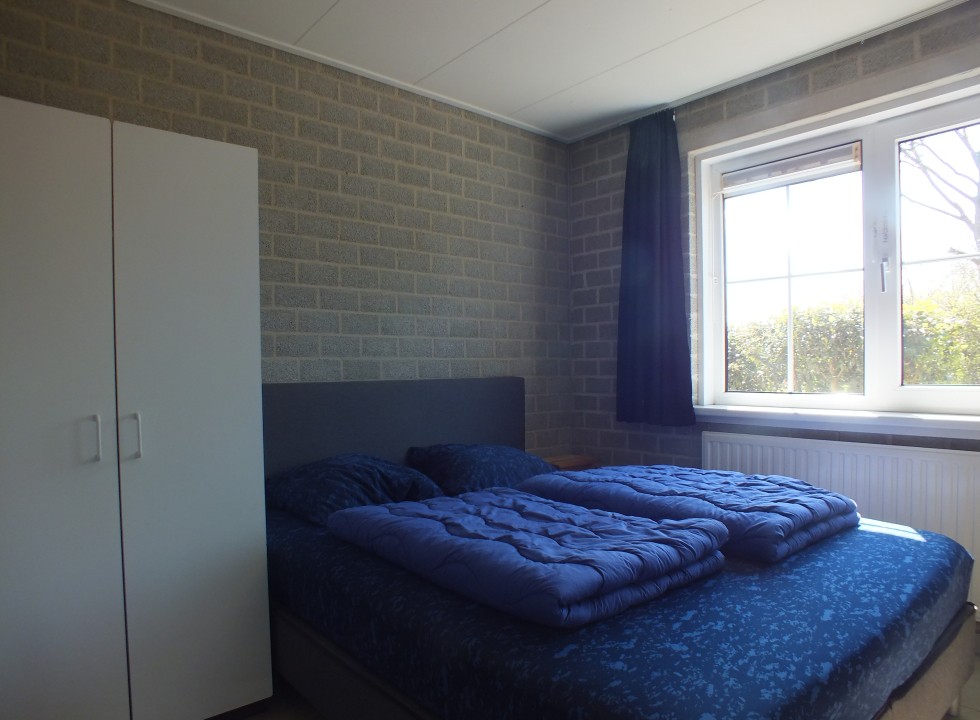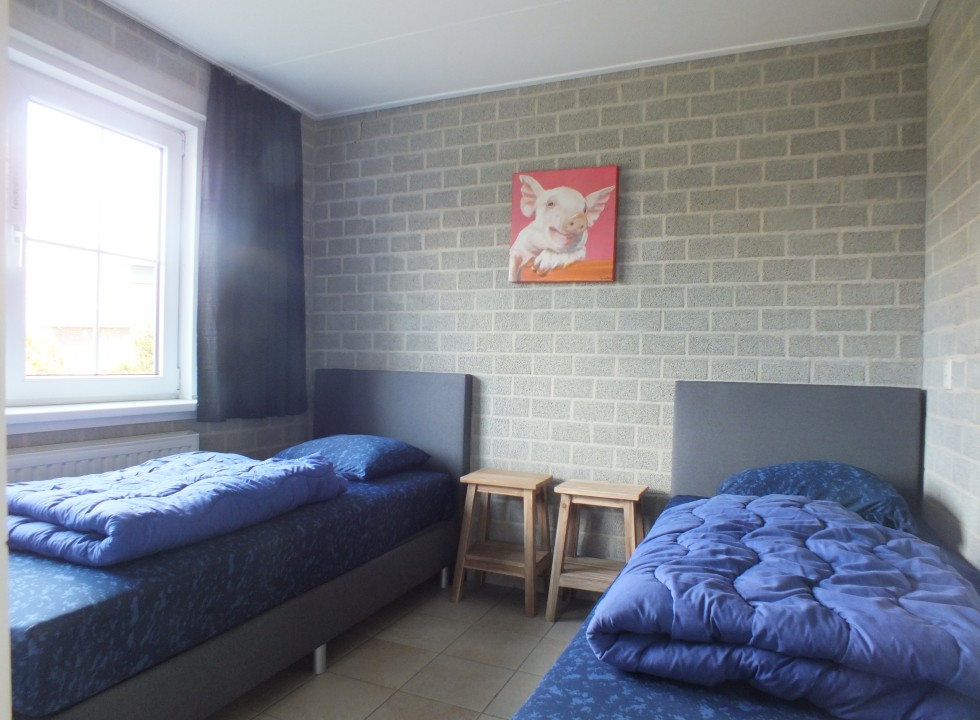 Family house
20
The family house is a spacious and attractive accommodation for twenty people located on the edge of the park and next to the petting zoo. From the terrace you have a beautiful view over the lake "De Vogel". The house has a large living room with a large dining table where you can sit comfortably with the whole group, two kitchens with dishwasher, two bathrooms and ten bedrooms.
The accommodation is located on the edge of the park so you have plenty of privacy. The family house is also located at the petting zoo where many different animals such as horses, goats, a donkey, alpacas, chickens, ducks, rabbits and even a complete family of pot bellied pigs live.
Living room
The house has two comfortable sitting areas with a television and DVD player. The large living room has a long table where you can enjoy a meal with the whole group, play games or just chat. In good weather, the sliding doors can be opened and you have access to the terrace. There is a barbecue on the terrace and a beautiful view over the lake.
kitchen
There are two fully equipped kitchens with a dishwasher, plenty of crockery and kitchen tools to provide the whole group with good food. Furthermore, the kitchens are equipped with:
Combimicrowave
Coffee machine
Kettle
Fridge with small freezer
Click here for the inventory list
Bathrooms
The two bathrooms in the family house have a shower and a sink. Finally, there are 2 separate toilets. Please note: if you rent just one part of the family house (the 14-person section), you will only have one bathroom and one toilet.
Bedrooms
The family house has 10 double bedrooms. There are 2 rooms with double beds, 4 rooms with single beds and 4 rooms with bunk beds. All beds have single duvets and pillows. You can bring your own duvet covers, pillowcase and bottom sheets or rent them at the reception.
This accommodation is also (partially) accessible for disabled people.
If you rent the family house, you can use all the facilities at our park. Such as the playgrounds, sports fields, beach, indoor playground and indoor swimming pool. You have unlimited and free acces to the indoor swimming pool but the supervision of the group has to be done by yourself when you are all going to swim.
Please note: the consumption of gas, water and electricity is exclusive when renting one of our group accommodations. You pay an advance. What you use less you will receive back from us and what you use more you pay.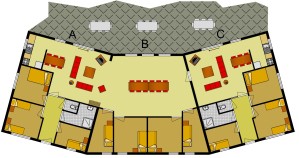 10 bedrooms
2 bathrooms
2 kitchens
2 sitting areas
Television
Free wifi
Central heating
Pets allowed
4 car's
Select a departure and arrival date in the calendar
Family house
Price for

2

guests

,

nights

Arrival on

Departure on